Concerts and Events 2019
P I A N O R E C I T A L
with his own compositions and arrangements

Monday, May 6, 2019 - 7 pm
Bratislava
Rakúske kultúrne fórum (Austrian Cultural Forum), Hodžovo námestie 1/A, 811 03 Bratislava, Slovakia

PROGRAM
Own Compositions: Andri Joël Harison, Joël Harison/Sigmund Romberg, Joël Harison/Johann Strauss
Arrangements: Franz Schubert, Bart Howard, George Gershwin, Freddie Mercury, Anton Schosser

further information about the event



P I A N O R E C I T A L
with his own compositions, arrangements and modern music

Thursday, June 6, 2019 - 7 pm
London
Austrian Cultural Forum, 28 Rutland Gate, Knightsbridge, London SW7 1PQ

PROGRAM
Own Compositions: Andri Joël Harison, Joël Harison/Johann Strauss
Arrangements: Anton Schosser, Johann Strauss
Modern Music: Györgi Ligeti, Nikolai Kapustin

further information about the event




W O R L D P R E M I E R E
Commissioned composition for the Tiroler Festspiele Erl

Monday, July 15, 2019 - 8 pm
Tirol (Tyrol)
Tiroler Festspiele Erl, Mühlgraben 56a, 6343 Erl

PROGRAM
Alm-Trieb: Ein Triptychon (a tryptich)
Musical direction: Erich Polz / Modus 21
Idea, Concept, Direction: Valentin Lewisch

The comissioned composition is a musical setting for Tenor solo and orchestra after the poem "Schlaflied" (lullaby) by Paul Celan.

further information about the event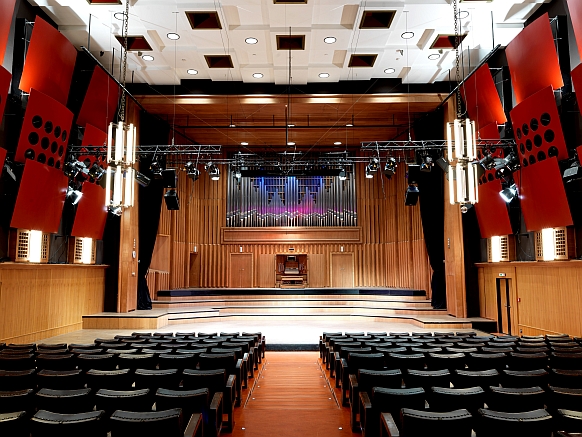 "CONCERT OF THE AUSTRIAN - JAPANESE FRIENDSHIP"
Thursday, May 17, 2018
In cooperation with the University of Music and Performing Arts, the Austro-Japanese Society organizes a concert in which the Austrian winners of the 18th OSAKA International Music Competition present themselves. Andri Joël Harison participated in the category U (piano solo) and won the Espoir Prize.
He was the only award winner of his category, who was successful with his own composition, the "Fledermaus-Fantasie" (Bat-Fantasy).

In concert he will present the following program:
F. Chopin - Polonaise in A flat major op. 53
A. Joël Harison - Fledermaus-Fantasie JHWV 17

Thursday, May 17, 2018 at 7:30 pm
ORF Radiokulturhaus Vienna
Admission free

For further information please click here | Photo (c) orf.at.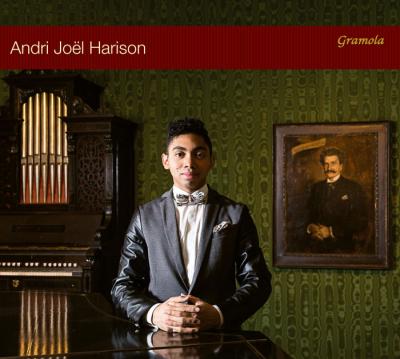 New Album "Musician"
Andri Joël Harison has already recorded his second album "Musician". The focus of his new CD, which was published in the middle of the year by the austrian label Gramola, is put on the variety of musical genres of Viennese classicism and romantic music - it contains fascinating interpretations of world famous composers and a self-composed piano piece.

The CD is available on the Internet and at specialist distributors.

Purchase the new album on GRAMOLA Vienna
(Austria) or on Europadisc (worldwide)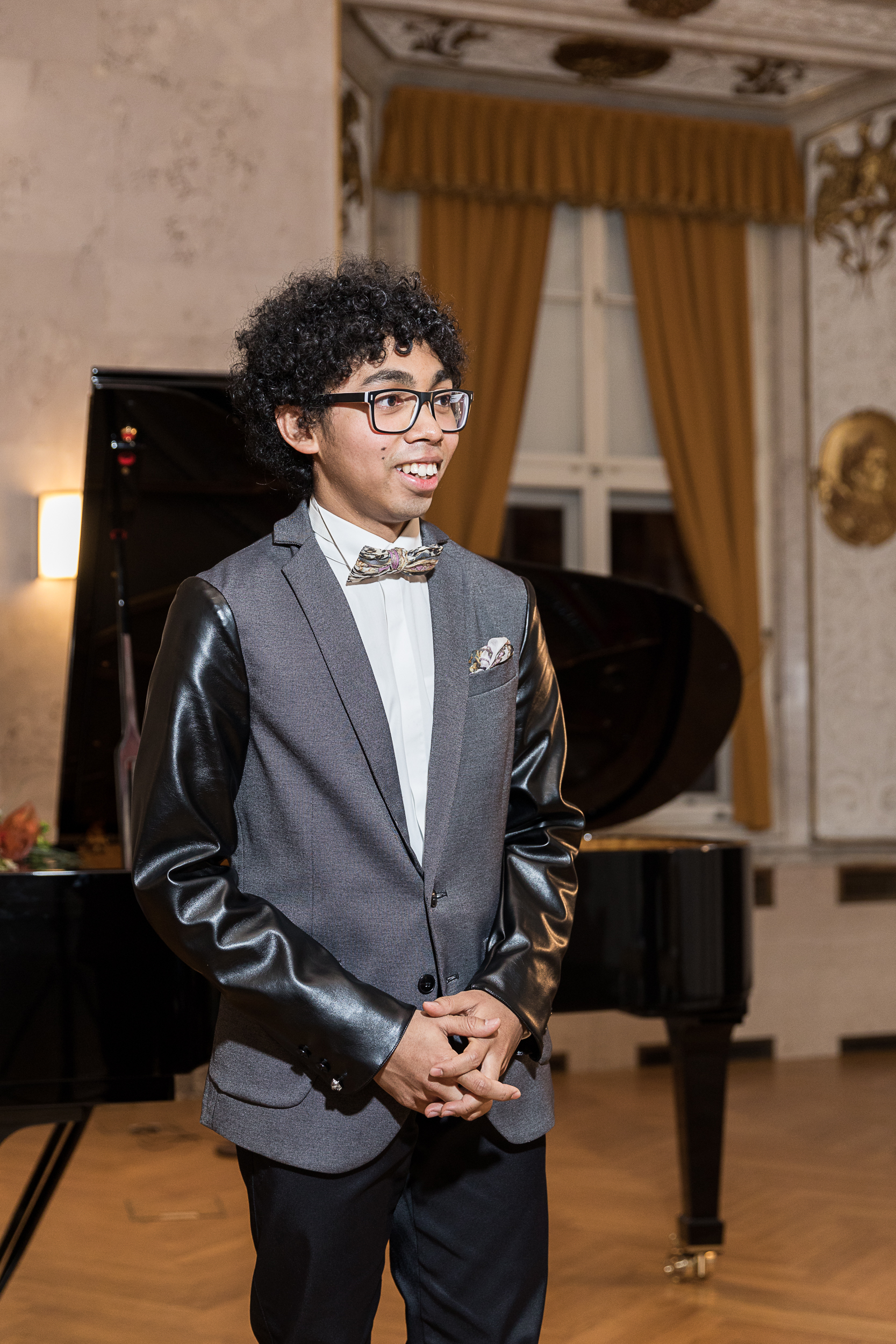 Andri Joël Harison presenting "Musician" at the Bank Austria Salon
in the Old Town Hall (Altes Rathaus) Vienna | November 27, 2017
Here you can view some photos of the presentation on my Facebook-Page.
"Musician" Presentation - PHOTO GALLERY

Here you can listen to the latest radio broadcast of the presentation on "Radio Orange".
December 1, 2017 - RADIO BROADCAST

"Soirée de Vienne" - piano recital at the Mozarthaus Vienna
The Viennese young man Andri Joël Harison has his audience enthuse as well as any nathional or international panel of experts persuaded. On this concert evening he presents, among others, Ludwig van Beethoven's Sonata in A-flat major No. 12 op. 26, Franz Liszt's Hungarian Rhapsody No. 2, Franz Schubert's Sonata in A-flat major op. post. 120 D 664 and various works by Johann Strauss (father and son).

beginning: thursday, November 17, 2016 - 7:30 pm
tickets: regular 25€ / reduced 20€
reservation: reservation required! We would be pleased to take your reservation via phone +43/1 504 665 1310 or via e-mail stadtsalon@boesendorfer.com

November 17, 2016 - PRESS REPORT

My First Album!
CD Released December 10, 2014
In his first album, entitled "Antologia" the young Viennese musician
Andri Joël Harison shows off his exceptional musical all-round ability,
guiding through all musical genres from the age of Viennese Classicism
(1750-1820) to the present.

ANTOLOGIA brings together diverse selected Works for Piano, Lieder,
Songs and Chansons. It includes not only undeniable classical music by
Mozart, Beethoven and Schubert, and Chopin representing
the Romantic period, but also modern music and jazz.

Being a musician is for Andri Joël Harison not only a profession but also
a passionate vocation and purpose in life. He is one of the few artists
who cultivates and masters approximately all music genres.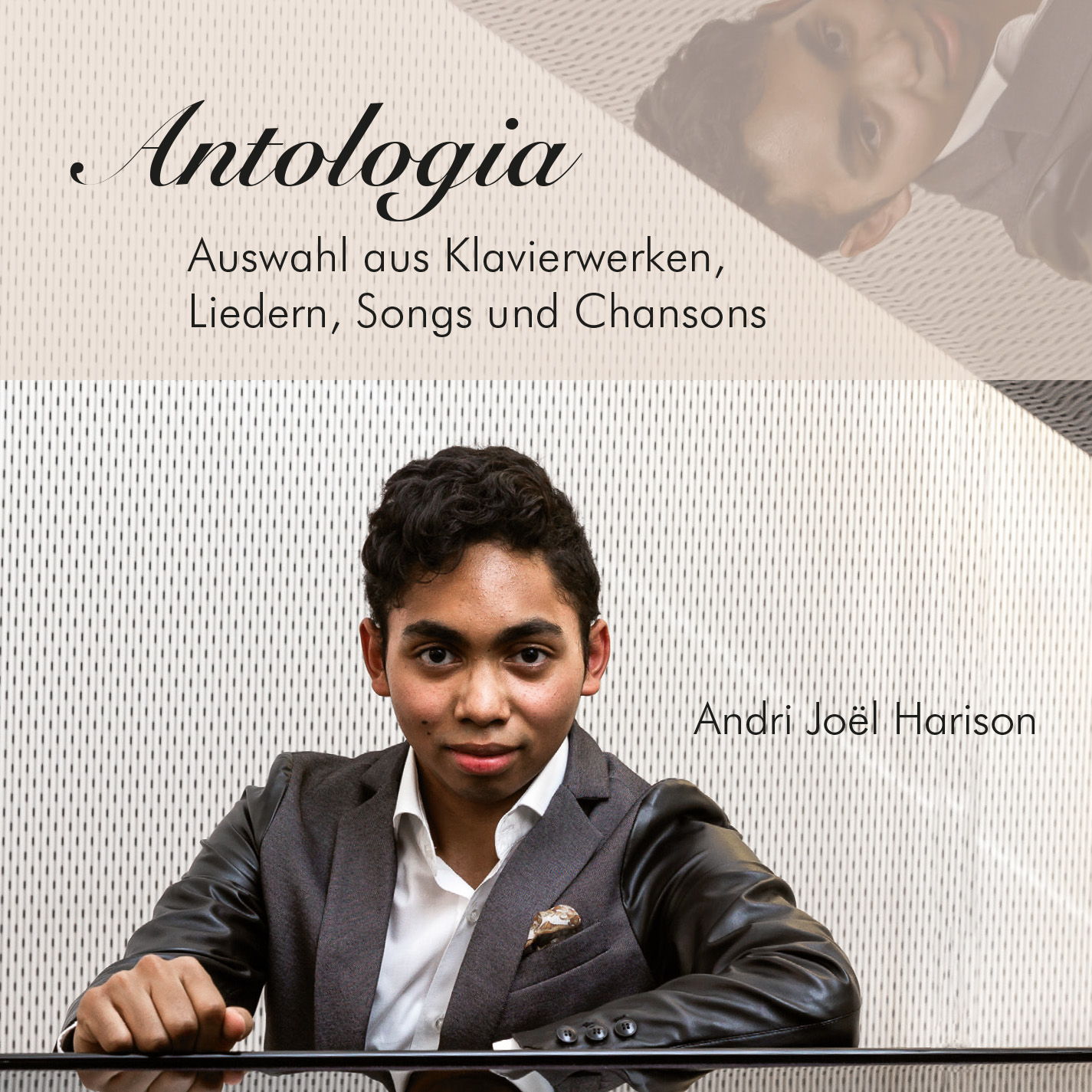 TRACK LISTING
Bohemian Rhapsody Freddie Mercury (1946-1991)
Cookie (Two American Street Songs) Arthur Benjamin (1893-1960)
Etude in A-flat major Op. 25 No. 1 Frederic Chopin (1810-1849)
Etude in minor seconds Op. 68 Nr. 1 Nikolai Kapustin (*1937)
Fantaisie Andri Joël Harison (*1995)
Hymn to Freedom Oscar Peterson (1925-2007)
Ich liebe dich Ludwig van Beethoven (1770-1827)
My Way Jacques Revaux (*1940), Claude François (1939-1978). Englischer Text: Paul Anka (*1941)
O sole mio Eduardo di Capua (1865-1917)
Seis Preludios Americanos Alberto Ginastera (1916-1983)
Sonate in D-Dur KV 284 Op. 40 No. 1 1. Satz Wolfgang Amadeus Mozart (1756-1791)
Three Preludes George Gershwin (1898-1937)
Wohin? (Die schöne Müllerin) Franz Schubert (1797-1828)

December 10, 2014 - PRESS REPORT